Alfa – Your competent and efficient partner!
Alfa GmbH
Alfa – Your competent and efficient partner!
Alfa GmbH is your innovative supplier for high quality products such as single and double sided adhesive tapes, dry-adhesives, masking adhesive tapes, airtight bonding of vapor barriers, roofing membranes, roof underlays, as well as façade membranes, joint sealing tapes and sealants for waterproof connections. The product range is complemented by building accessories for a wide variety of industries.
With Alfa-direct Quality becomes Favorable-Priced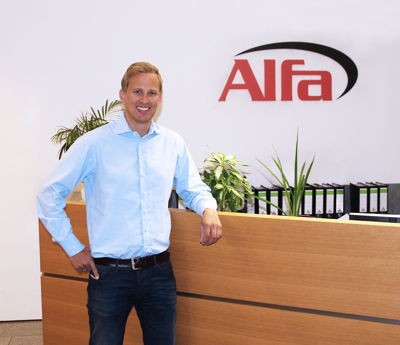 Alfa GmbH stands for the profound knowledge of products and their application within various building industries. This knowledge is based on the close and constantly relation with the processor, for which ideas and suggestions we always have a sympathetic ear. It is a matter of special importance for us, to only add high quality products to our Alfa-Assortment.
Coupled with new ideas and marketing concept, our products can be delivered to unbelievable favorable prices to the fabricator, processor, bulk buyers and small consumers.


"If you are satisfied, we have done a good job"
That's the motto with which we want to win you as our steady customer.
Reliable Prices instead of short-term "bait offers"
The building industry needs planning reliability and price security. That's why we at Alfa-direct offer you low prices all the year. In our view, short-term bait offers are dubious. Our service is specifically directed to major clients (wholesale, retail, etc.) and small consumers such as roofers, carpenters, window manufacturers, interior designer, floor layers, painter, plasterer, varnisher, assembly companies, insulation companies, demolition companies and building contractors that operate in the field of new building, reconstruction, renovation and restoration.
Alfa GmbH introduces PU-Foams at the fair BAU in Munich
Alfa GmbH received great encouragement for its PU-Assembly Foams from the visitors of the fair BAU in Munich. Special interest was shown in Alfa ETICS-Adhesive Foam. This tested PU-Adhesive is for the fixation of insulating boards to the brickwork and façade. No more time-consuming plugging necessary. The really good thermal insulation value ensures that Alfa ETICS-Adhesive Foam acts as a second insulating layer between insulation board and the house wall and additionally would even reinforce the thermal insulation. So this Alfa-Product suits exactly the motto of the fair: The future of building – sustainable, energy-efficient and innovative. Especially the low prices in combination with excellent quality have been widely recognized by now in the building industry.